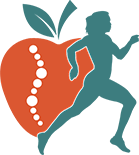 Peterborough Chiropractor
Provides Holistic Care
At Active Chiropractic & Wellness Centre, we believe a holistic approach is the health care of the future. No single solution is right for everyone. That's why Peterborough Chiropractor Dr. Jeff Lustig has gathered the most effective healing modalities at one location. You can benefit from chiropractic, laser therapy, nutrition, lifestyle coaching, custom orthotics and more at our practice.
Our unique blend of services can't be found anywhere else. We're proud to say we are the largest laser therapy facility in the Peterborough area!