About Us
Meet the Team
Our Active Chiropractic & Wellness Centre Team is committed to providing you with the utmost quality of health care available, with a genuine concern for your well-being.
Our primary concern is you and results you desire and deserve. We are dedicated to relieving your pain, promoting your health and wellness. We're interested in you achieving a level of health beyond dulling or cover over your symptoms. We are dedicated to restoring and maintaining vitality in your work, family, social and recreation activities.
Read more below about our group of highly-qualified, experienced health care practitioners who are eager to help you achieve your health and wellness goals and enjoy the active lifestyle you choose.
---
Lesley, Clinic Administrator & Certified Laser Therapist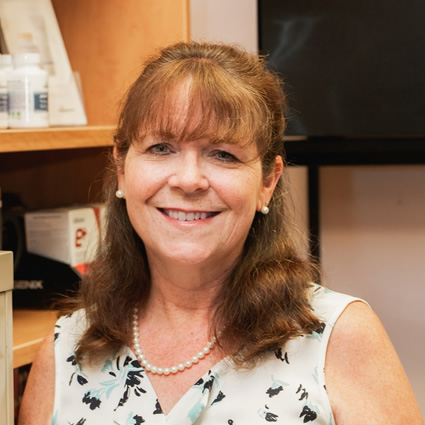 Lesley warmly greets all of our patients on the phone or as they enter the clinic. She efficiently takes care of all our patient's appointment bookings, accounts and office administration plus she is the clinic's laser therapist, delivering the treatment protocols recommended by Dr. Jeff.
Following her interest in pro-active health, Lesley has obtained her certification in laser therapy and provides the treatments as prescribed by Dr. Jeff for his laser therapy patients.
Over her years of providing Laser Therapy, Lesley and the patients she treats, have been amazed at the results achieved on a wide of conditions. Laser Therapy promotes faster and fuller, recovery and repair for: Sports Injuries, Motor Vehicle Accident Injuries, Chronic & Degenerative Pains, Repetitive Strains, Post Surgical Recovery and Concussion injuries.
Lesley is passionate about living a healthy lifestyle that includes regular chiropractic adjustments. Lesley first met Dr. Jeff when he opened his practice in Peterborough in 1988 and strongly believes in the importance of chiropractic care. She has seen, first hand, the benefits of Dr. Jeff's care for her and her family.
---
Lisa, Registered Massage Therapist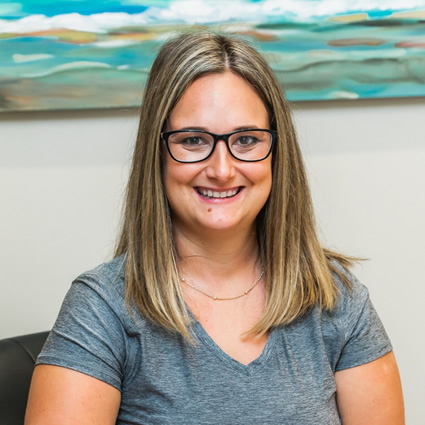 After graduating from Sir Sanford Fleming in 2014, Lisa became a Registered Massage Therapist and has enjoyed working with patients of all walks of life ever since. Not only does Lisa work out of our practice, but her love of helping others has led her to teach in the Massage Therapy program at Fleming.
Prior to becoming an RMT she achieved an Honours degree in Business from Trent University.
Discovering Massage
Lisa discovered massage therapy in the midst of years of dance and movement training, as she was curious for a deeper understanding of anatomy, physiology, and injury prevention. After receiving her university degree, she returned to education following her passion to help other perform at their best through her skills and training.
Her practice is rooted in empowering and educating others by way of the innate knowledge of the body through somatics. She is inspired by the unique make up of each individual. By unfolding how to access the inherent intelligence that we all possess, we transform structure and movement patterns. Lisa uses a variety of Swedish, deep tissue and cupping techniques through her treatments, supported by developmental movement patterns.
In order to bring her patients the best possible results from their focused care, she likes to offer other modalities that may be beneficial for them. Lisa has received advanced training in Reiki and is a Reiki Master and teacher. She is a firm believer in the mind/body/soul connection. She looks to combine healing modalities to benefit not only the body but also the mind and soul.
Get to Know More About Lisa
Lisa can't wait to welcome you into her care and get to know more about your goals in health and relaxation. If you'd like to get started today, you can contact our practice to book an appointment with Lisa or another member of our team.
We look forward to meeting you and helping you unlock your true health potential. Get started today!
Call: (705) 313-3989
---
Brenda, Registered Massage Therapist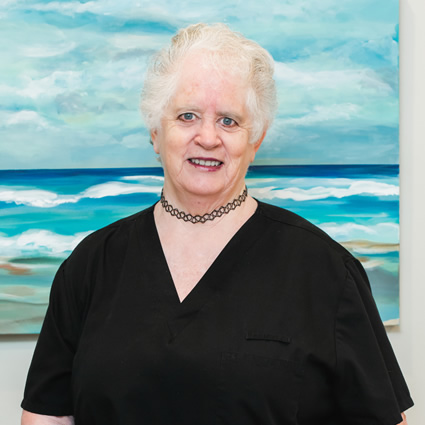 Even before becoming a massage therapist, Brenda always knew she wanted to help others, and had a particular interest in health. She began her career working in a medical clinic. In 1995, she met with a prior high school classmate who suggested she look into massage therapy, a field that was just taking off.
After learning more about the profession and how she could truly impact the lives of others, she was hooked.
Brenda enrolled in massage school at the Canadian College of Massage and Hydrotherapy. In 1997, she began seeing patients-some of whom still come to see her after 23 years!
Focused, Gentle Techniques
Brenda believes in creating a unique experience for each of her patients, learning about their complaints and devising a massage that fits their needs. She pulls from a variety of techniques and may incorporate several into your massage, including Swedish and deep tissue. Her ultimate goal is to help you relax and relieve stress, which can help give your body a little extra 'boost' to get well and stay well.
Read More About Brenda
Brenda is proud to welcome patients of all walks of life to book a visit with her-in fact, she's worked with people aged 3 – 100.
I want to help keep my patients healthy, whether that's improving circulation, drainage or stress. At the end of the day, if I can help them feel better and enjoy what they love, that's a win.
Outside of the Practice
When she isn't helping her clients relax naturally, Brenda enjoys spending time with her family-she has one son, three grandchildren, and is expecting her first great-grandchild soon. Brenda stays busy on her 200-acre farm, which currently produces soybeans. She's also active in her community, sitting on the emergency planning group as well as the emergency control team. When she has the time, she loves to travel, read, and work as a tour guide.
Get to know more about Brenda when you book your next visit with her-you can reach her by phone. Book your relaxing, gentle massage today.
Call: 705-741-2906
---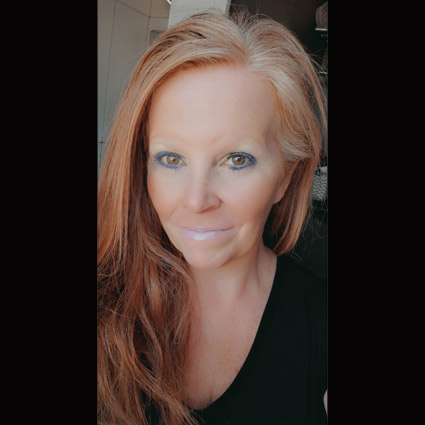 Colleen, Massage and Wellness Practitioner
Growth and development are a lifelong pursuits for Colleen. In 1993 Colleen began her diverse studies, ranging from a background in Business, Operations Management and even Masonry. Like most of us, her life was a journey with adventures that caused Colleen to change her course and priorities to a career that best aligned with her passion and purpose. In 2010 she began pursuing her first health care studies in Herbal Therapies (Two Year Diploma Program) launching her healing career.
Colleen has been serving our community by creating all-natural salves and tinctures, witnessing the benefits and positive results. Adding to her skills and training over the years, Colleen, studied and practises a variety of alternative treatments and therapies:
Relaxation Massage
Aroma Touch Therapy Massage
Hot Stone Massage
Himalayan Salt Stone Massage
Cupping Massage
Reiki
Colleen is completing the Massage Therapy program at Oxford (Peterborough) College and is awaiting her time to write her board exams in order to practice as Registered Massage Therapist.
Unique and Powerful
Colleen works with each client's goals and circumstances to create an individual plan to achieve optimal results. The blending together of these different treatment modalities is what makes Colleen's practice unique and powerful.
Colleen is looking forward to providing you the physical and emotional relief and results that you desire and deserve. She is grateful to have joined the Active Chiropractic and Wellness Centre team of practitioners and to continue her years of serving the health and wellbeing of our community.
We are all just walking each other home Ram Dass
Book a time and services through this website or call Colleen directly:
Call: 613-334-2798
---
Maura, Wellness Transformation Coach – Nutrition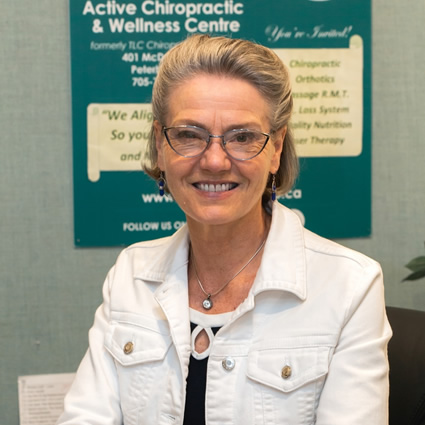 Proper nutrition is key to your wellness success. Eating a balanced diet that incorporates healthy foods into your meals is just as important as any other step towards a better you. Sometimes it can be difficult to eat the right combination of calories and nutrients for your body's individual metabolism and needs.
Maura assists our patients in a natural and effective way with nutritional programs to:
decrease cortisol levels and reduce stress
release weight and lower body fat percentage
increase energy levels
build muscle
improve sleep
As your Wellness Transformation Coach, she will listen carefully and help you to navigate the world of contradictory nutrition advice to determine what changes are necessary for you. She will then provide guidance as you set goals and make sustainable changes that improve your health and happiness.
Maura provides nutritional solutions for fat loss, weight management, energy, performance and healthy aging, combined with one-on-one coaching support and using proven effective systems and world class supplements to provide you with the proper complement of vitamins, minerals, nutrients and meal replacements.
For inquires or to make an appointment, please contact Maura at 705-761-3256.
---
Dr. Jeff Lustig, Chiropractor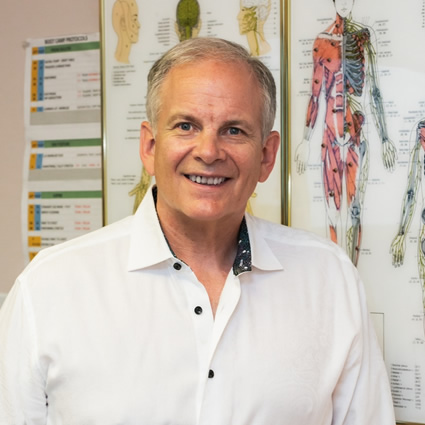 Dr. Jeff Lustig started practice in 1982, in his hometown of Toronto. He attended Downsview Secondary, attained his Bachelor of Science from York University and graduated from Canadian Memorial Chiropractic College – Toronto (1982).
By 1988, he was open to making practice and lifestyle changes that were fulfilled by moving his family and practice to Peterborough. In the decades since, he has enjoyed watching Peterborough grow and evolve while making the most of the Kawarthas and the lifestyle our area has given his family.
Continuing education has involved thousands of hours of study and travel to stay on top of his skills and the latest developments in the profession. To support patient recovery from Sports Injuries and Motor Vehicle Accidents he enrolled in a series of courses leading to the distinction of becoming a Certified Chiropractic Rehabilitation Doctor (C.C.R.D.)
The current clinic location (401 McDonnell St) opened in 2005 to accommodate the addition of three BioFlex laser therapy Systems. The clinic was further expanded in 2018 to become the multi-disciplinary, multi-practitioner clinic it is today. Dr. Jeff and his growing team have a goal of offering as many natural health services and practice styles to meet the needs and schedules of area residents who want the care and services offered at Active Chiropractic & Wellness Centre.
The Mission at Active Chiropractic & Wellness Centre
To free people from physical and emotional pain so everyone can enjoy an active, fulfilling life.
Get Started Today
Experience the benefits of natural care. Contact Active Chiropractic & Wellness Centre today!

About Active Chiropractic & Wellness Centre | (705) 743-1661